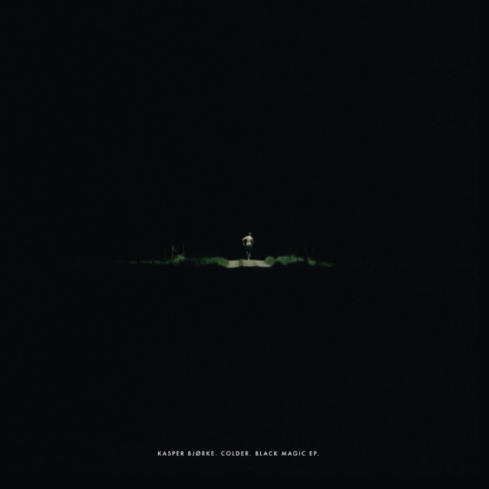 Black Magic EP. A collaboration with Colder
07.08.2017
French artist Marc Nguyen Tan released two renowned albums in the early 2003 and 2006 under the artist name Colder on Trevor Jackson's seminal label Output Recordings. I was a huge fan and deeply inspired by Colder. In November 2015, he returned after a decade in hiatus with his third, highly acclaimed album Many Colours followed by two other LPs titled The Rain and Goodbye in 2016. 

Marc and I first started working together when Kasper remixed Colders single "Your Kind" - and Colder in return remixed my track "Marbled Blood". The idea to take our collaboration even further was formed when we met in person during Sonar Festival in Barcelona in 2015. In 2016 we then teamed up in the RedBull Studio in Paris for a three day improvised recording session. 

The result is the Black Magic EP in stores on September 8th via one of my favorite labels from New York: Throne of Blood. A collection of five raw, driving post punk / new wave and techno influenced compositions, recorded via the studio SSL desk in Paris, using hardware synths and drum machines played through some exotic vintage effects. Marc recorded his mesmerizing vocals on the spot along with French drummer Julien Sabourin and saxophone player Thibaut Javoy. 

The EP will be followed by a remix package from The Golden Filter (Optimo Music), Mutado Pintado (Paranoid London) and French producer and dj Pilooski.
Preorder the vinyl EP and digital release and listen the title track via Throne of Blood´s Bandcamp HERE
Rework for The Late Great Fitzcarraldos
06.07.2017
One of my favourite Danish bands recently released their new album "You". I loved it so much that I told them that I wanted to do a rework of the song "Kissalova Fantastique". For a limited time you can download the result for free via my Soundcloud...
Zeezout Podcast
20.06.2017
I rarely do mixes these days - but just did this one for the awesome Zeezout Podcast series:
<3 OF GLASS FREE DOWNLOAD
19.05.2017
The 2nd release of our Mansisters imprint Sisters & Brothers (via Hfn Music) is out now!
Icelandic project Russian Girls´debut EP is an absolute bomb (Everyone from Chloé to The Wire Magazine seems to think so too)
Check it out HERE!
Right now, you can also download the cover of Blondie´s Heart of Glass via Soundcloud <3
NUIT (Official Video)
04.05.2017