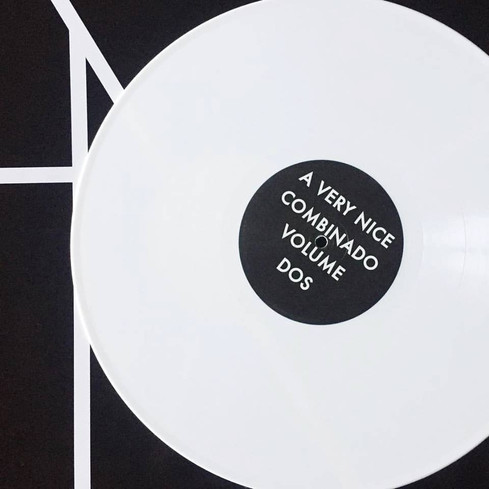 The Choir of Young Ravers - Out Now on Hippie Dance
28.01.2017
Stoked to be part of the A VERY NICE COMBINADO VOLUME DOS on HIPPIE DANCE sister label YOU AND YOUR HIPPE FRIENDS alongside PAULOR, FANTASTIC TWINS, ZOMBIES IN MIAMI and ROMAN FLÜGEL remixed by PACHANGA BOYS <3
A trippy animated music video for my track coming next week...
Buy the white vinyl via KOMPAKT - or download / stream HERE!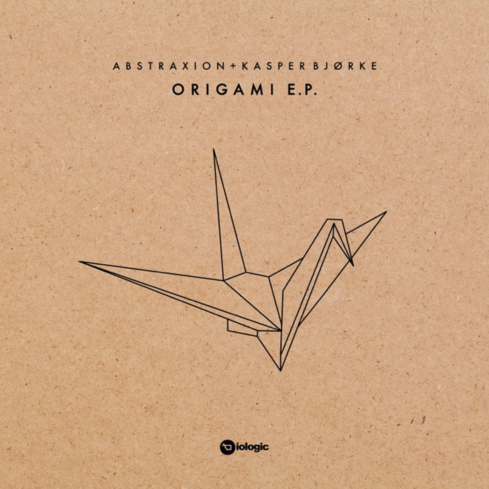 BODY OF WORK 2006-2016
04.01.2017
Artwork from all my releases (the around 40 remixes excluded) from the past 10 years....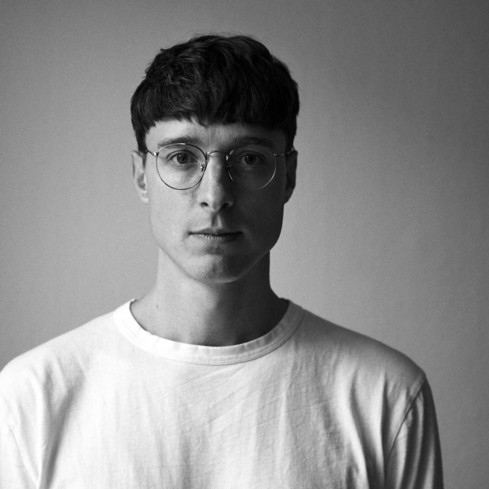 Hello 2017. I HOPE you will be better...
02.01.2017
Creatively speaking, 2016 was quite a good and productive year for me, in terms of my musical output...
I released a Mini-LP called Fountain of Youth on hfn music - and I got to remix great acts like Sascha Funke on Multi Culti, Choir of Young Belivers on Ghostly International, Weval on Kompakt, I chipped in for Marvin & Guys brand new re-edit series, called Equation... and I also went into a 3 day session in the RedBull studio in Paris with one of my all time favourite artists Colder and recorded material for a new EP, then I recorded a follow up EP with Abstraxion in his studio in Marseille - plus an EP in my own studio with my sideproject The Mansisters. And I did a new track for a compilation on Pachanga Boys´Hippie Dance label - and some music for Nike and other brands, like HAN Kjøbenhavn (I joined ArtOfficialAgency for soundtracks for ads). Finally, I also produced the studio album Polyester Skin for my friend and collaborator Jacob Bellens, which was released in February 2016... That is a lot of music in one year. On top of that, I also got to DJ in some of my favorite clubs in the world... So, all in all, I consider myself very lucky to be able to still be inspired to continue to do what I do, after more than 15 years.
Still, what I do, can also seem quite insignificant when I at the same time experience what feels like the whole world crashing down...
Producing music, DJing and working within this industry, can easily come across as shallow when at the same time innocent children and women are being slaughtered in the horrible war in Syria, all around the world refugees are fleeing war, poverty and climate changes, terrorism has set its evil footprint all over Europe, especially in France, Germany and Turkey this past year, orangutangs are being burned to death in Asia to make way for disgusting palm oil production by corrupt companies who are burning down the jungle, endangered animal species are going extinct, the meat industry alone is causing more carbon emissions than the entire transport sector combined, Donald Trump won the US election and does not believe it climate change, the new escalating cold war between Russia and the west seems to intensify, North Korea is testing long range missiles... And all this, while the climate changes of our only home are spinning so fast and heavily out of control... The ice caps are melting, making the temperature reach 0,4 degrees celcius on the North Pole - on the day before Christmas, when it should be around minus 15... And yet, just a few percent of the worlds population seem to actually care so much, that they want to change anything in their daily lives to save our planet - our future. So yes, to me it all seemed quite dark and hopeless in 2016... 
I eat less meat, fly less, consume less... but honestly, it seems like an almost impossible task, for any individual to create a significant change... However, and that leads me to my only true new years resolution for 2017: 
I will try to stay positive and HOPE more... Hope that things will be better for all of us, for our children and the future generations. We have to; because without HOPE, we are completely lost.
So... Let us HOPE! Because some good things are happening around the world, too....
And, just to return to the original topic of this post: More music!
This winter I will start recordings for a new solo album project - and I will be curating a series of releases under the hfn music imprint with The Mansisters. Details on that soon - I look forward to sharing these new sounds with you when it is ready...
Happy New Year!
x K
Klint - Official music video
22.12.2016
Directed by Danish now New Yorkian director Elvira Lind ('Songs for Alexis', 'Twiz'n Tuck', 'Bobbi Jene', 'Gravity' for Trentemøller etc) and edited by documentary director and editor Benita Vlok, the video is a sensitive portrait about Frank, a restless teenager trapped in Suburbia boredom.

"I met Frank when I was shooting a feature documentary about his brother Ryan.", says Lind. "I filmed with Frank over the course of a year and returned some years later when his mom sold the house and Frank had to pack down his room. Frank is stuck in the most boring, edgeless surroundings, constantly seeking boundaries and urgently attempting to establish his identity as a rebellious skater that no one can control. He is in constant movement but seems helplessly trapped. Destruction makes time pass, and his endless bursts of creativity never finds any recipients."
Remix for Sascha Funke on Multi Culti
28.11.2016
Very happy to have remixed the lead track from Sascha Funke´s new EP on Multi Culti. More info via Ransom Note